Alexey Kadin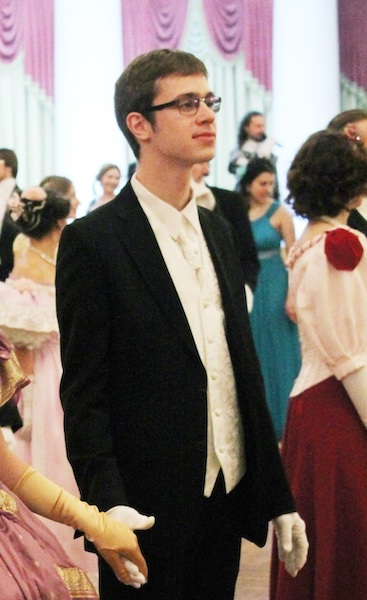 Alexey has been studying historic/historical/early dances since 2010 and joined the Golden Forests school at some point. He is also doing Scottish Country Dancing since 2015, attending classes and events of Moscow Branch of the Royal Scottish Country Dancing Society.
Since 2013 Alexey has been a member of the team hosting the "Quay Dances" event: a weekly historic/historical/early dance event which takes place on the Pushkinskaya quay in Moscow every summer.
Alexey was studying in Moscow State University (Chemistry department). In 2012-2015 he was teaching and also being a manager in the "Chimera" summer school.
Contacts: